Why choosing
Ares Ambiente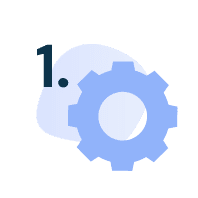 ORGANIZATION
---
Quick times in the order management. The organizational structure we are equipped with allows us to follow each phase with precision, offering the best service to the customer. We guarantee compliance with the technical deadlines imposed by the legislation.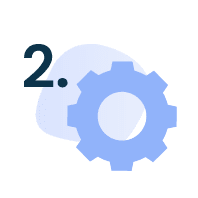 SPECIFIC PROFESSIONALISM
---
Order management with particular attention to compliance with regulations, relations with destined plants and chemical laboratories, civil, administrative and criminal legal aspects are entrusted to dedicated people.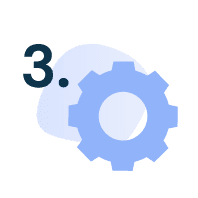 COMPETENCE
---
We know the waste management business, the market of the destination plants and the legislative interventions. Competence is transversal and shared within the team. We offer assistance and manage times and methods of waste disposal and / or recovery for the customer.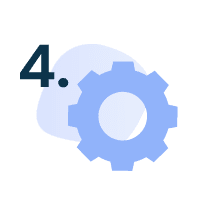 CONCRETE ANSWERS
---
We offer solutions to waste management and guarantee answers to every need. Punctual answers, contextualized, in compliance with the legislation, suitable for the reality of each customer. We choose the best solution for cost-effectiveness and regulatory compliance.
Our people
OUR TEAM IS COMPOSED OF:
ORDER MANAGER
TECHNICAL DIRECTOR
COMMERCIAL TECHNICIANS
FOREIGN PRODUCT MANAGER
TECHNICAL SECRETARIAT
NETWORK COORDINATION MANAGER
RECOVERY AND DISPOSAL PLANTS
CONVEYORS
WORKSHOPS
ADMINISTRATIVE MANAGERS
AND ACCOUNTING EXPERTS IN THE SECTOR
We use the constant collaboration of specialized figures to support the entire waste management process.
DISCOVER

Professor of chemistry and environmental expert, trainer
Consultant specialized in hazardous waste in ADR
Administrative lawyers
Criminal lawyers
Specialized technicians (Chemists, Safety Managers, Samplers)
Performance Team Expert
How we operate

Ethical business
As Ares, we monitor the proper management of waste to protect people and the environment around us. Our ethics is expressed in business choices:
We request or suggest qualified technicians for waste sampling activities.
We accept or suggest chemical laboratories accredited by certification bodies, for the characterization of the waste.
We accept or suggest transporters registered in the Environmental Managers register for suitable categories and classes.
We only deliver to plants authorized by the Region or competent body in charge (VIA, AIA - Integrated Environmental Authorization).
OUR EXPERTS are available to discuss the TECHNICAL ASPECTS inherent to waste management
OUR TECHNICAL-COMMERCIALS
identify the most EFFICIENT solution for disposal.
THE ARES TEAM
protects you in RESPECT OF THE ENVIRONMENT
SEND US A MESSAGE
fill in and send